For Immediate Release
December 15, 2021
LINDA SMITH RELEASES HER SECOND NOVEL, "CONFESSIONS OF A SIN CITY FUNDRAISER: HOW A FORMER SHOWGIRL FOUND HER PASSION AND RAISED HALF A BILLION DOLLARS FOR LAS VEGAS CHARITIES"
LAS VEGAS – Just in time for the holidays; author, public speaker, fundraising consultant and disability advocate Linda Smith has released her second book, "Confessions of a Sin City Fundraiser": How a Former Showgirl Found Her Passion and Raised Half a Billion Dollars for Las Vegas Charities. A sequel to her debut memoir "Unwanted": How a Mother Learned to Turn Shame, Grief and Fear into Purpose, Passion and Empowerment, the new book is a personal, eye-popping account of her unconventional style of raising money for charities in Las Vegas. 
Through a collection of short stories, Smith chronicles how she was able to secure some of the most iconic figures in Las Vegas to become high-profile donors and charitable supporters including well-known casino executives, politicians and entertainers, along with infamous mobsters, wardens and prisoners. Her disarming charms, Pollyanna approach, and belief that "no is not an option" brought a legion of believers to support her cause over the years, which in turn helped her to carve out a brighter future for the misunderstood, neglected and underserved ofNevada.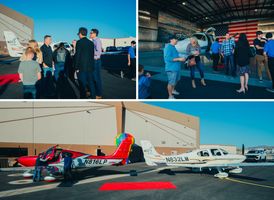 "Confessions of a Sin City Fundraiser" is available for sale through major online retailers including Amazon, Barnes & Noble and iBooks as well as her website, LindasLife.com. Priced at $14.99 for paperback, and $7.99 for the eBook, all proceeds benefit The Christopher Smith Foundation, an organization Smith and her family created in 2019 to support the caregiving community. Established in her son's name, The Christopher Smith Foundation (CSF) is dedicated to supporting those within the professional caregiving field who care for vulnerable citizens living with profound disabilities. Both books are available for purchase at a bundle price of $25 at LindasLife.com and ChristopherSmithFoundation.org.
Smith's first book, "Unwanted," chronicles her journey from being homeless in Canada, to becoming an actress and dancer, and then mother of a special needs child. Smith is currently a sought-after speaker and trainer, and as a nonprofit consultant, she is helping a wide range of organizations to think big and pursue their dreams.
For more information on Linda Smith and "Confessions of a Sin City Fundraiser," visit https://lindaslife.com/ and follow her at @livelindaslife on Facebook, Twitter and Instagram.
###
Media Contact:
GYC Vegas
Mallory Zito/Briana Philippi
(702) 560-6590